Who is ready for sunshine and shoes?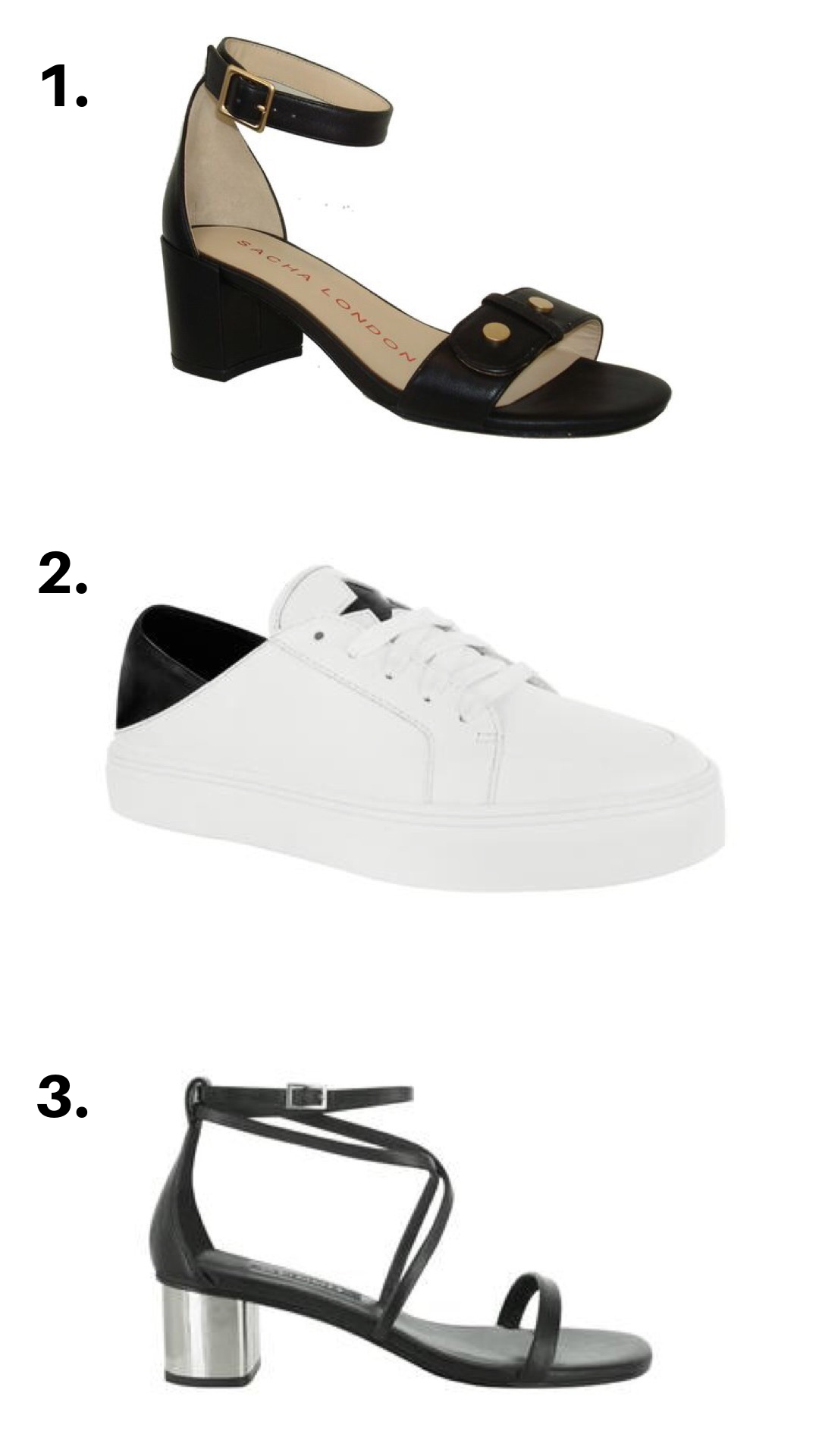 1. The Low Profile sophisticated heel with an ankle strap and gold accent studs is the perfect blend of classic and edgy.
———————————————
2. The Star of the Show. These modern black and white sneakers are every girl's dreams. You do not want to miss out on these! Throw these on with jeans or your favorite t-shirt dress. These Senso sneakers have a collapsible heel to transform into mules.
———————————————
3. The Strappy Girl. Simple meets edgy with these black strappy block heels. The metallic heel stands out in a crowd. These sandals are super versatile worn from day to night.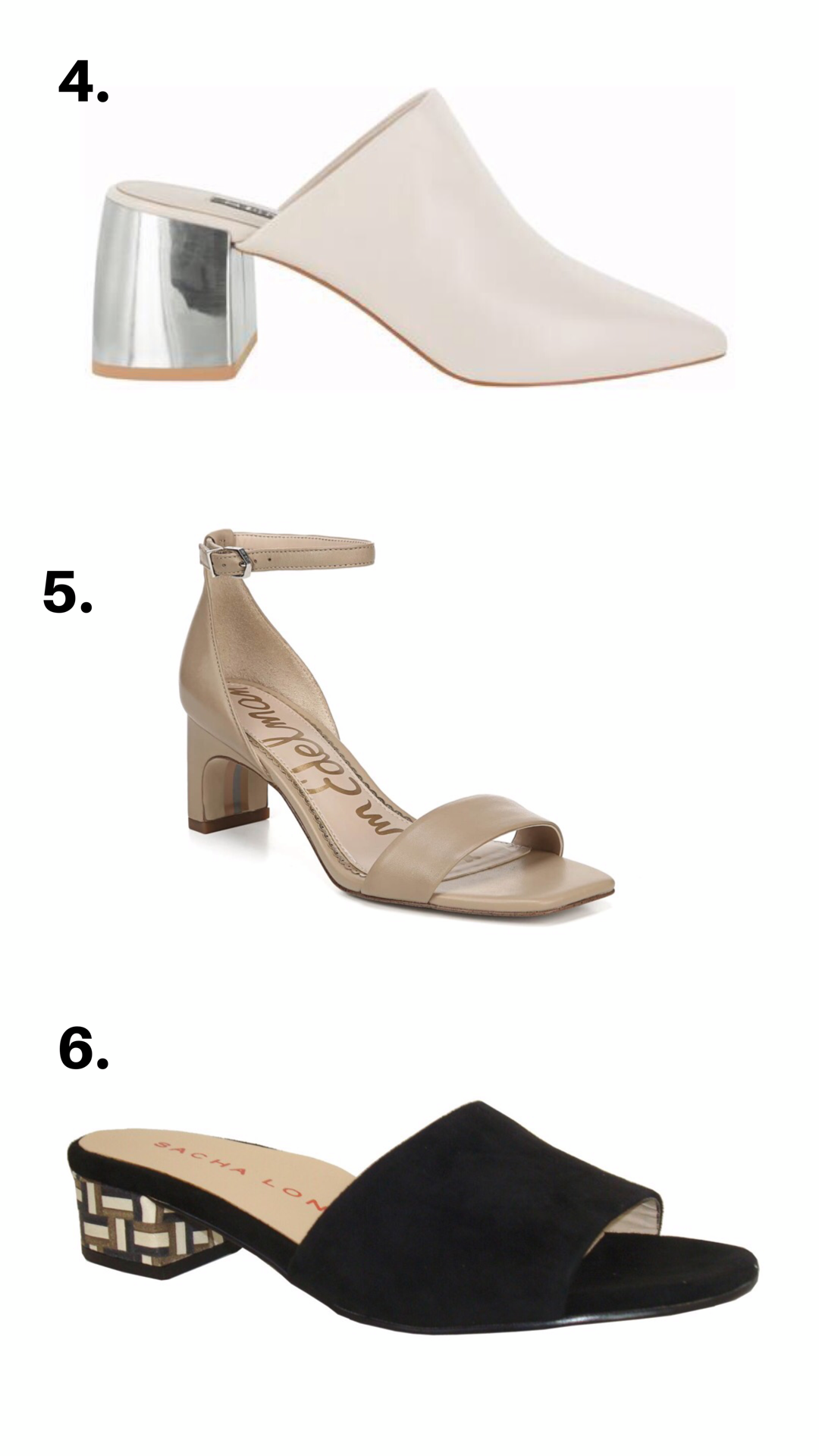 4. The Modern Mule has a metallic block heel that adds flair to a simple outfit and the neutral color can be worn with anything. Dress up your denim and dresses with these seasonless mules.
———————————————
5. The Comfort Heel that every girl needs in their wardrobe. Nude heels are an essential with all your spring dresses. The square toe is a popular style this year and one you will love.
———————————————
6. The Sly Slide is the perfect shoe for summer, especially for women who want comfort and style all in one. The basket weave heel sets it apart from all the rest.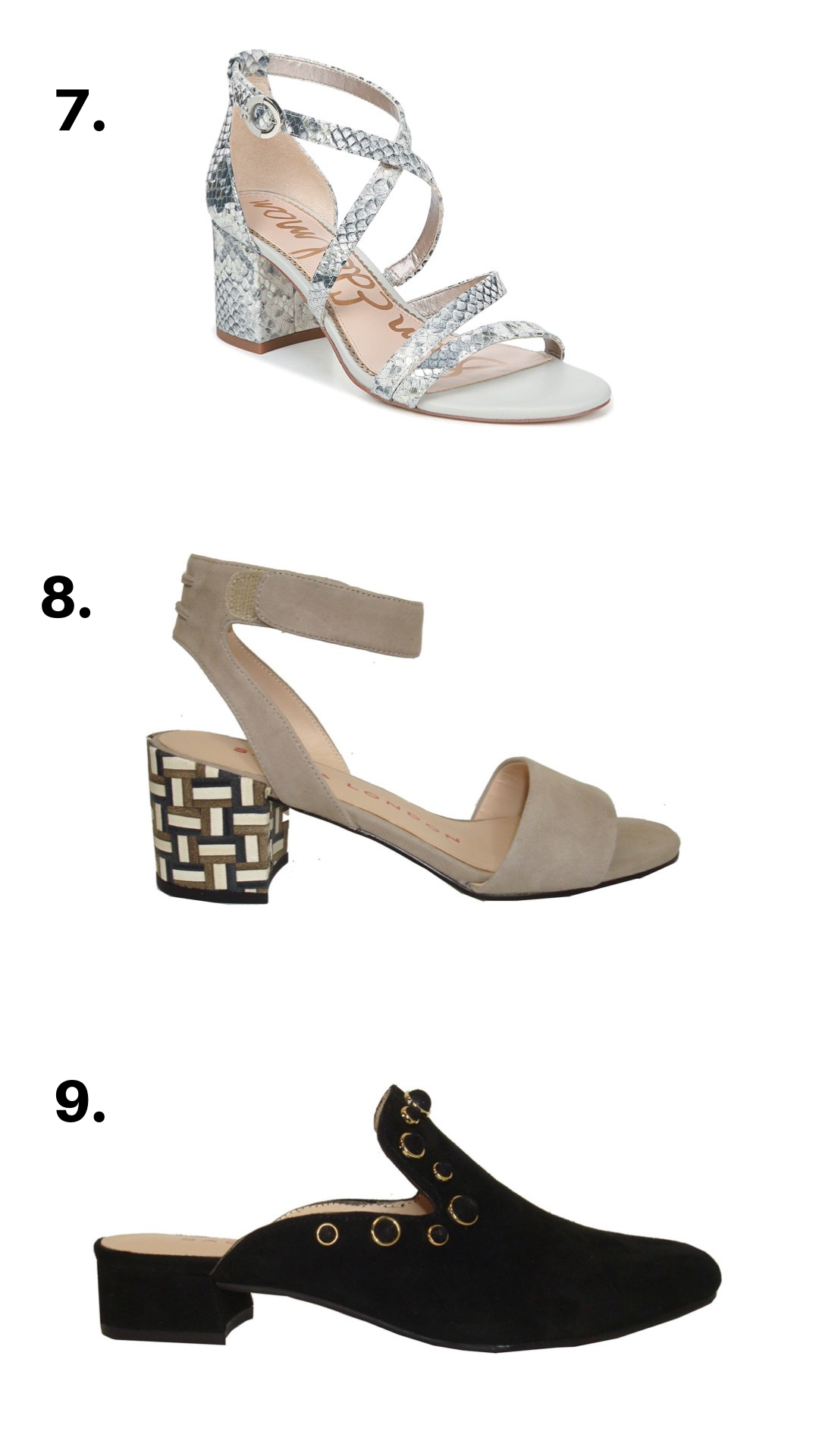 7. The Serpent Strappy heels that we cannot get enough of this season. The best part about this print is it can easily be worn with all colors. Snake print is the new neutral.
——————————————-
8. The Neutral Territory sandal with a low block heel can effortlessly be worn from day to evening. Throw these in your suitcase for your next adventure.
CLICK TO PURCHASE
——————————————-
9. The Black Out Mules are easy to slip on and off. Transform an everyday outfit into a sophisticated look with these stylish mules. Pair with denim and a button up or a little black dress for date night.
10. The Simply Striped cute and comfy slides that can take you from shopping to dinner. These are a must have for your summer wardrobe.
———————————————————-
11. The Fine Flops make flip flops look so elegant! The perfect pair of thong sandals for a beach trip. They come in gold metallic, black, and snakeskin.
———————————————
12. The Summer Staple you must have this season. Espadrilles are all the rage because the styling possibilities are endless. They also available in black.
13. The Power Platforms make a statement when you step into the room. These platforms are so comfortable! We love to pair them with white denim.
———————————————
14. The Simply Studded mules that can be worn with everything from jeans to dresses. They make a great addition to your work attire. We love that the decorative studs are covered in navy, maroon, and grey suede.
———————————————
15. The Unicorn Wedges are the most unique open toe black and white mules. Everyone will be asking where you got these fashion forward shoes.
Written By: Ashley Chapman