The ruffle trend is fun, feminine, & flirty! This trend is for everyone no matter your style! Our edgy, abstract print dress has eye-catching ruffles cascading down the back of the dress that makes a statement as you move. The black jumpsuit displays the trend with a tiered ruffle bodice overlay that is more subtle, while the white off-the-shoulder top flaunts a bolder look with layers upon layers of ruffles!
Not Your Mother's Denim Jacket!
This year's denim trends include distressing, undone hems, lace up details, & embroidery. You are used to seeing them on your jeans, but now the trend has moved on to denim jackets, too!
Use these as statement pieces to add a pop of color & fun to a more neutral outfit or match the colored lenses to the rest of your outfit for a bright head-to-toe look!
Vibrant colors & soft textures make this trend a favorite among many! You will see this trend on tops, dresses, jeans, shoes, bags & accessories! You will see different variations of the trend from a southwestern flare to a sleeker city look such as a leather moto jacket rocking some pretty stitching.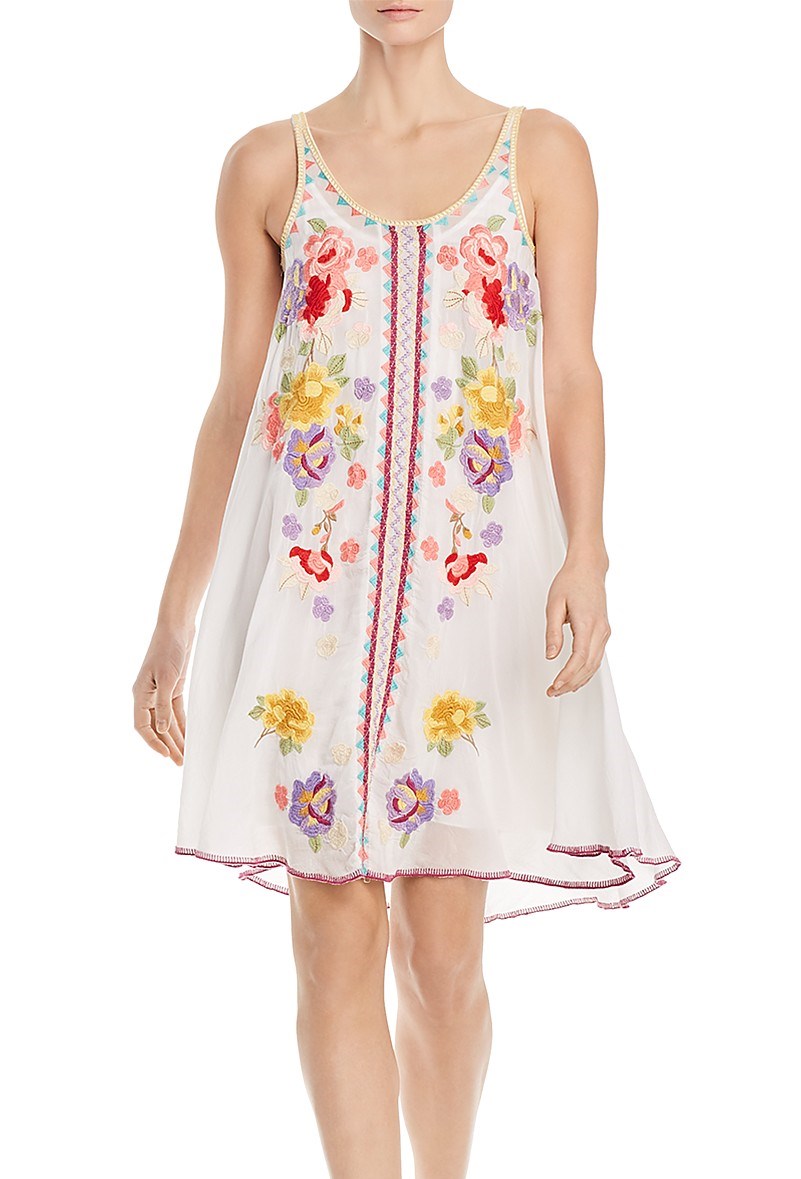 Fringe is still in but in a more understated way. Look for it as frayed hems or small tassels. These unique details add playful vibes to your summer outfits!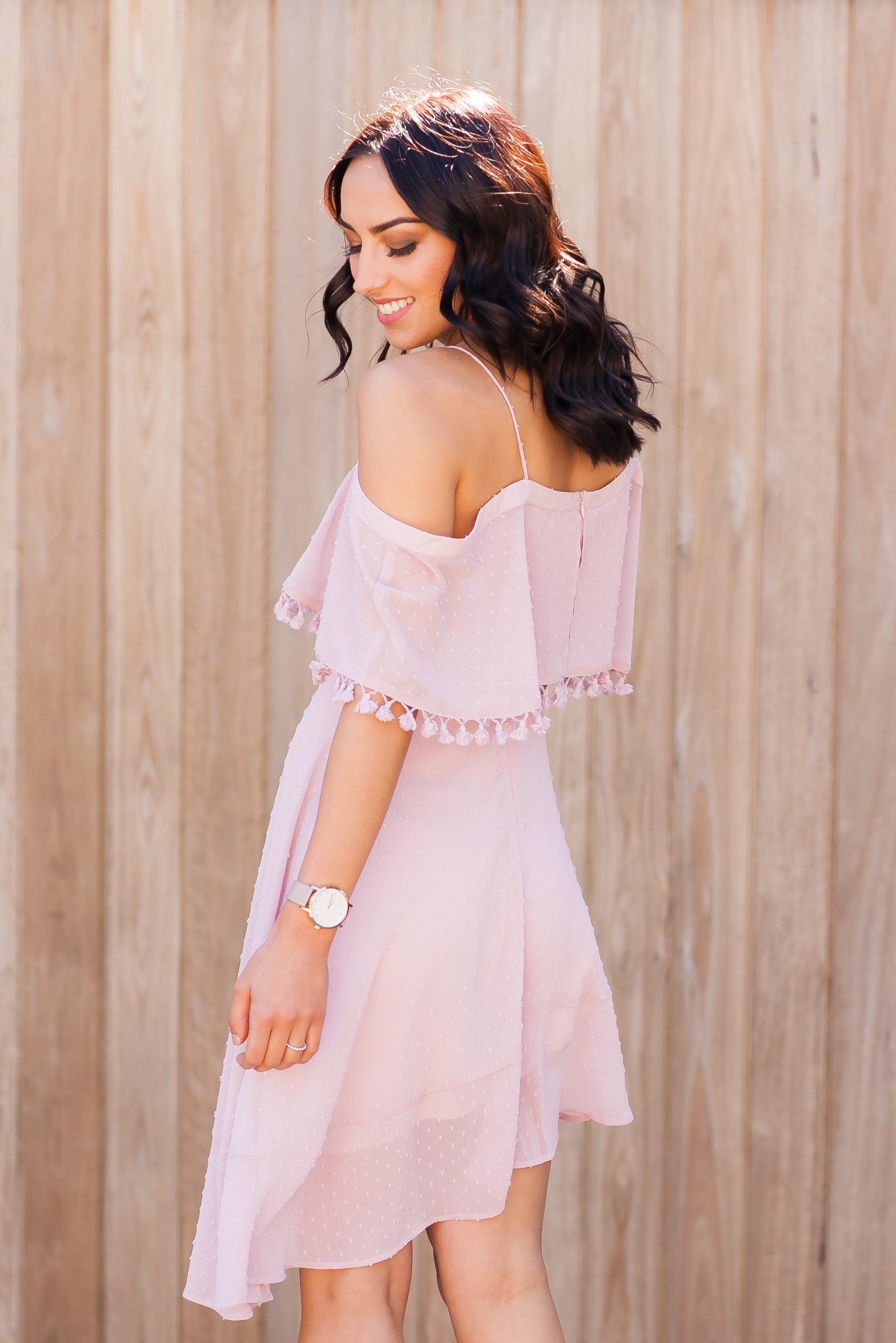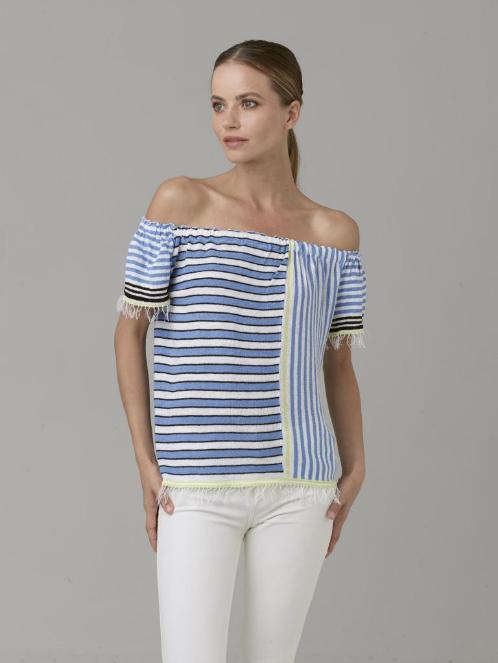 are the new florals!
This is the perfect summer print to refresh your wardrobe. Make it an all over tropical look or just add one printed piece and pair it with your favorite basics.
All items pictured are available in-store now!
All dresses, tops and shoes are also available on our website.
Written by Ginger Johnson